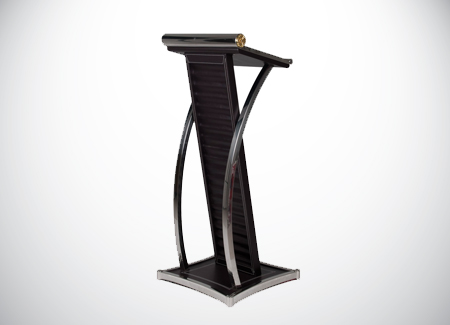 A professional rostrum for your official events and press conferences !
Why would you buy a rostrum if you are only planning to use it one or two times? At Twist Creatives, we can provide you with the best professional-looking rostrum that there is on the market. Our executive rostrum/lectern is made of wood and leather and will look great on all occasions like media conferences, official launching, shop opening, award ceremony, prom night, etc.
We can also provide wireless rostrum microphones so that there is no need for cables anymore.
Don't hesitate to contact us to discuss your project further and to start working together!

Do you need anything else?