A Performance Featuring a Stage Hologram: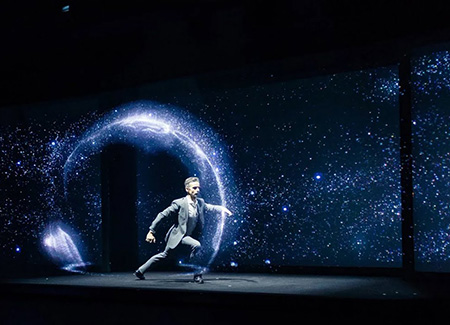 Jump into the future with a stage hologram
Stage holograms are a new media that will mesmerise your audience. By making it look like objects are appearing in mid-air, you can convey your message or show a 3D model of your product to your audience. It is also a very powerful effect for stage performances involving dance or music.
We can also help you create the visuals that go together with the holographic system.
Our offer includes delivery and installation.
Ask for our best price
Do you need anything else?