Foam Machine Rental: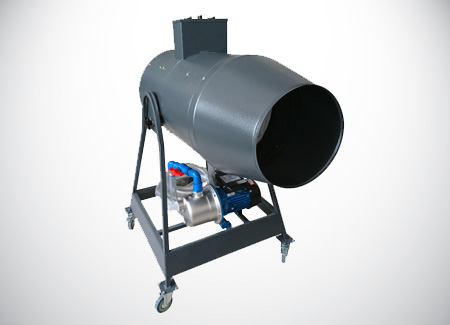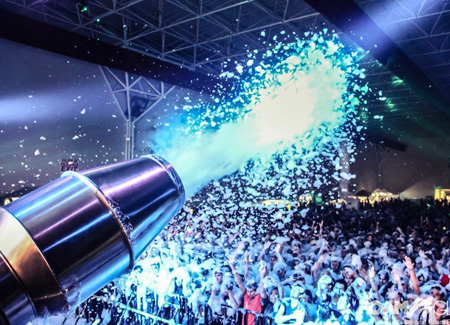 Are you ready for the best foam party in KL?
Get a professional foam machine at one of the best prices of the Klang Valley.
We are renting out a set of powerful jet foam machines that will produce big quantities of foam within minutes. Moreover, our machines feature a powerful jet stream system that allows them to shoot the foam to up to 6-10 meters away from the canon. While one machine is enough to cover a 20ft x 20ft space, we usually use a set of 2 machines to produce the best effect possible very quickly.
Our foam machines can be used both indoor and outdoor but some special treatment is needed when used inside to cover the power outlets and to get all electric equipment out of the way. We can also build up a pit for the foam to accumulate and raise higher.
Our offer includes delivery, setup and handling of the foam machine by a qualified technician who will stay with you from the beginning to the end of your event. As the foam machines are using special foam liquid to create the foam, you will need to tell us how long you are planning to use them so that we can quote you accordingly.
Ask for our best price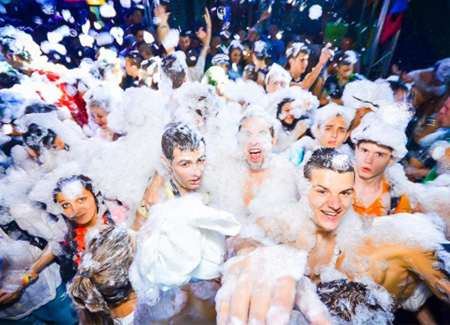 Do you need anything else?
Some of our previous work:
Things that clients say about us:
Twist Creatives are awesome event planners. We would like to thank you for the support during the latest events you have organized for us. Truly the best, our products received good response from our clients. Good job!"