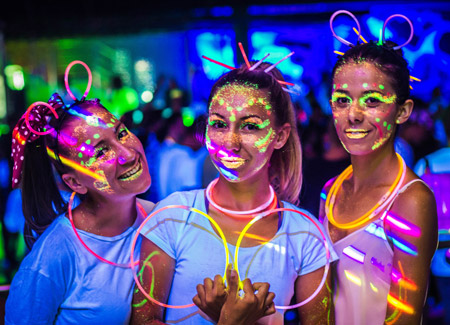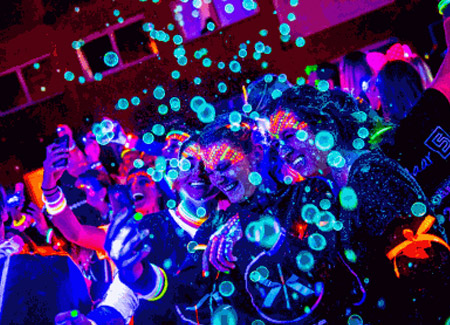 Enhance your futuristic events with a glow-in-the-dark effect!
UV lights are very popular for glow in the dark parties or halloween nights. By making all flashy colours fluorescent, UV lights create a unique atmosphere for your guests.
On top of UV lights, we can also provide UV decoration items and structures, UV face and body paint, UV goodies and so on.
Let us know more about your event so that we can propose suitable items for your glow-in-the-dark party!
Ask for our best price
Some of our previous work:
Things that clients say about us:
Twist Creatives are awesome event planners. We would like to thank you for the support during the latest events you have organized for us. Truly the best, our products received good response from our clients. Good job!"