Kagami Biraki Set: Best Wishes (Kotobuki)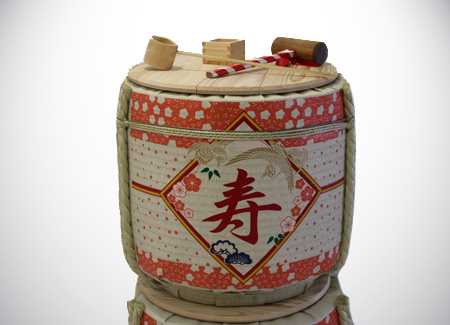 Kagami Biraki Set: Celebration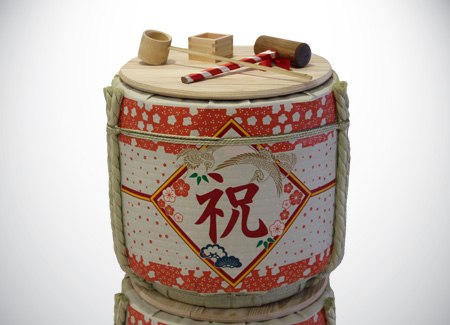 Looking for a Kagami Biraki Set for your Traditional Japanese Opening Ceremony in KL?
Kagami Biraki, also called Sake Breaking or Moon Breaking ceremony is a Japanese traditional ceremony which consist in opening a cask of Sake with wooden hammers. Nowadays, this ceremony is often performed at weddings, sporting events, company or project launching and other significant events.
We are offering you the only traditional Kagami Biraki Sake Breaking set available in Kuala Lumpur including original sake barrels in 2 different versions (with either "Best Wishes" i.e. kotobuki and "Celebration" wording in Japanese), wooden hammers and bamboo ladle and cups, also called masu. Our traditional Japanese sake barrel opening ceremony set has been imported from Japan and was made according to the Japanese tradition. Before sending the barrels to you, we will take care of their preparation as they need to be soaked in water one day before use in order to swell and become more resistant.
Our sake barrel opening set comes with food grade aluminium bowl concealed inside the wooden barrel so that you can keep your sake inside and ensure a proper hygiene. They can contain up to 18 liners of sake. The recommended drinking temperatures is between 10 and 15 degrees. We will deliver the barrel, the wooden mallets, the masu cups to you and let you decide if you want us to provide the sake bottles or if you prefer to buy them yourself. Im Malaysia, fairly priced sake bottles are available in Isetan.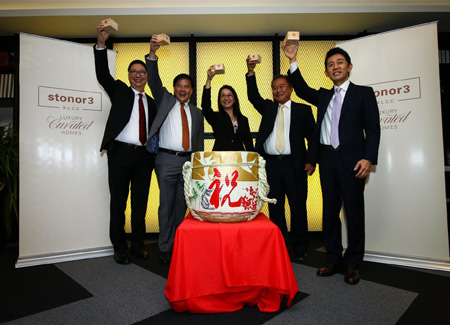 Ask for our best price
Do you need anything else?
Some of our previous work:
Things that clients say about us:
Twist Creatives are awesome event planners. We would like to thank you for the support during the latest events you have organized for us. Truly the best, our products received good response from our clients. Good job!"