Kagami Biraki Set: Best Wishes (Kotobuki)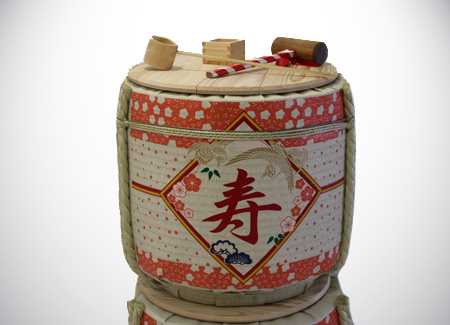 Kagami Biraki Set: Celebration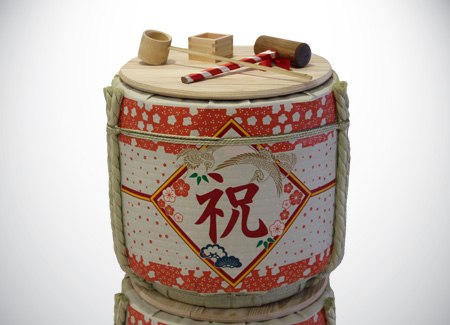 Traditional Sake Breaking (Kagami Biraki) Set Rental for your Japanese Opening Ceremony in KL
Kagami Biraki is a traditional Japanese opening ceremony during which selected VIPs open a barrel of Sake with wooden hammers. Nowadays, this ceremony is often performed during company or project launching, weddings, sporting events and other significant events.
The only traditional Kagami Biraki also called Sake Breaking set available in Kuala Lumpur is now available at Twist Creatives, including original sake barrels in 2 different versions (with either "Best Wishes" i.e. kotobuki and "Celebration" wording in Japanese), wooden hammers, bamboo ladles and masu cups. Every piece of our traditional Japanese sake barrel opening set has been imported from Japan. They were all made according to the Japanese tradition. Before sending the barrels to you, we will take care of their preparation process, including soaking them in water one day before use in order to let them swell and become more resistant.
Concealed inside our sake barrel, there is a food grade stainless steel bowl to keep your sake and ensure a proper hygiene. Our barrels can contain up to 18 liners of sake. We would recommend a drinking temperature between 10 and 15 degrees. On top of the barrel, the wooden mallets, and the masu cups, we can also provide sake bottles or you can also buy them yourself. Im Malaysia, you can find fairly priced sake bottles in Isetan.

Don't hesitate to contact us to discuss your project further and to start working together!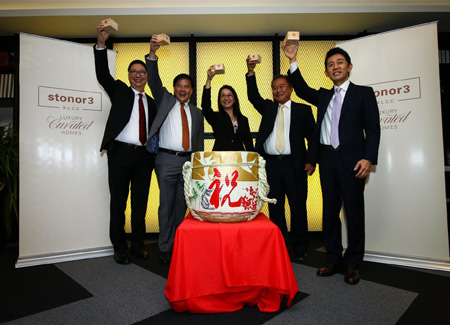 Do you need anything else?