Walkie Talkies with Earpieces: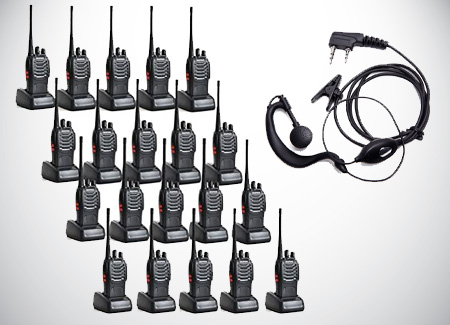 Get in Touch with Any of Your Crew Member on the Touch of a Button!
Walkie-Talkies are very important for production teams in order to communicate swiftly and to sync-up when needed. From stage cues to runners order, our walkie talkie with a range of 5km will do great in indoor and outdoor setups.
Don't hesitate to contact us to get our best price for walkie-talkie Rental!

Do you need anything else?