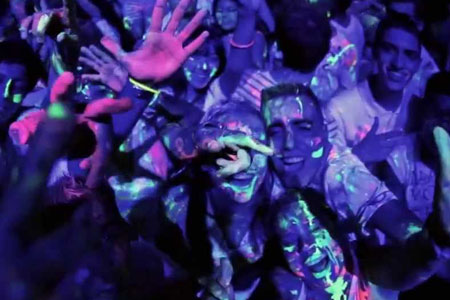 Clients: Sky Bar, Tiger Bay, New World PJ, Playground Fitness, KL Live, Happy Garden, Canvas Penthouse…
Locations: Kuala Lumpur, Penang, Petaling Jaya, Seri Kembangan

Glow In The Dark Party!
We have been supplying quite a number of glow in the dark events in Malaysia with our UV lights or glowing cocktails! For bars and large venues with a low ceiling, we can provide UV tube bars and for high ceiling venues or stage performances we suggest going for UV Par Can.
If required, we can also help you with the deco, the glow sticks and the glow paint.
Read more about our UV neon light rental rental services.