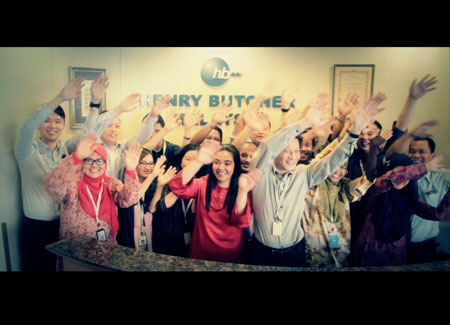 Client: Henry Butcher
Location: Kuala Lumpur

Corporate video!
Everybody knows the famous song "Happy" by Pharell Williams! Surfing on the buzz, Henry Butcher decided to come up with a corporate video inspired by the music video clip. After 3 days of fun shooting with all the employees in various locations around Kuala Lumpur, we are proud to come up with the happiest corporate video we ever shot!
Read more about our video services in Kuala Lumpur.

Have a look at the full video!