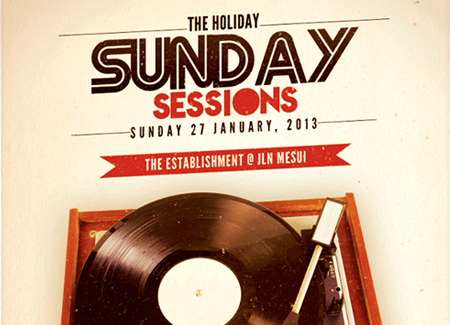 Local and international DJs and artists!
A long weekend in Malaysia means party! We worked together with one of the hippest club in town for a Sunday party from afternoon until wee hours and brought 3 international DJs living in Malaysia to get people moving! From flyer design to artist sourcing, this was our very own night!
Client: The Establishment
Date: January 2013
Location: Kuala Lumpur
Read more about our talent management services.