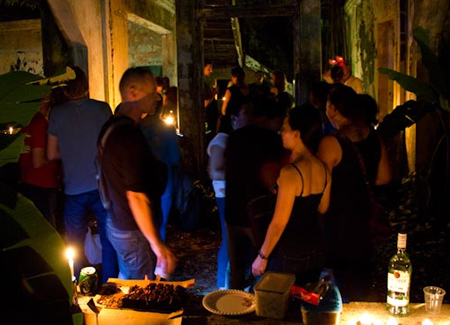 Off-grid sound system for venues without electricity!
For the Earth Hour 2013, we have designed an energy-efficient off-grid sound system powered by light batteries and able to last more than 10 hours at maximum power. This compact 2-speaker system can blast more than 1,2 Kwatts of sound for crowds up to 120 people. In addition, we have acquired a dozen of powerful LED stripes running on 9V. We have tested this system for a party in an abandoned house and on a desert island. The result was truly amazing! In addition to that, it is definitely more respectful of the environment than your regular petrol-powered generator.
Client: Follow The Rabbit
Date: April 2013
Location: Kuala Lumpur
Read more about our off-grid sound system rental services.