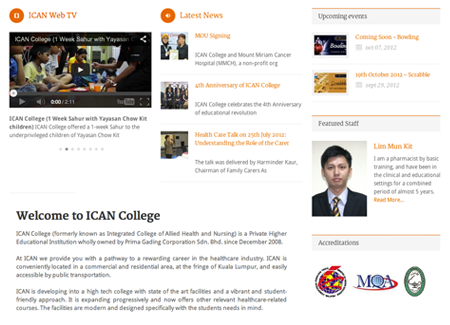 Re-Branding yourself with a new logo and a fresh website!
ICAN College asked us to come up with a full rebranding solution including a new logo, a new tagline and a new website so that they could reposition themselves on the market and attract more international students. While this project has been kept on-hold since then, we are quite proud of the work we have done with them.
Client: ICAN
Date: July 2012
Location: Ampang
Read more about our web design and logo design services.