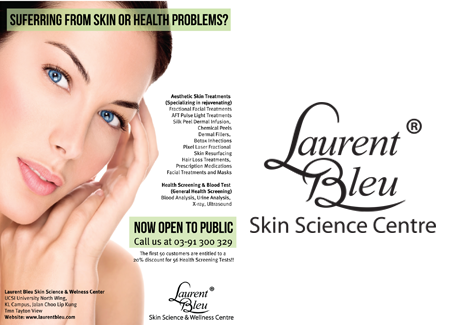 Newspaper and magazine advertisements!
We have designed various advertisements for medical magazines and general newspapers for these skin specialists offering a whole range of skin treatments. The particularity of these ads was that they had to be both in English and in Chinese to address their audience as a whole. We offered them a cleaner design with less wording and more striking visuals compared to what they had before.
Client: Laurent Bleu
Date: June 2012
Location: Cheras
Read more about our flyer, brochures and advertisement design services.